Residential Garage Door Service and Maintenance
Did you know that it's a good idea to have your garage door serviced once a year? Although most homeowners never think to call us before they have a problem, the reality is that your garage door is full of springs, cables, and other parts that can become loose or worn.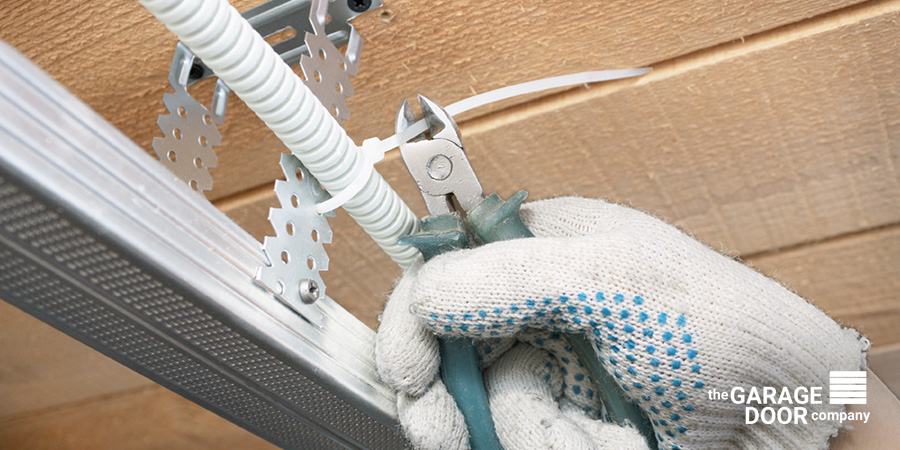 Over time, the components in your garage door can become troublesome, to the point that you suddenly find yourself with a problem that seems to come "out of nowhere."
A little bit of regular garage door inspection and maintenance now can help you avoid costly, time-consuming repairs and replacements later. More importantly, they can stop your garage door from becoming jammed or stuck at a time when you need it most.
Why Call Us for Garage Door Maintenance?
Although it's not a bad idea to inspect your garage door unit for visible rust and debris from time to time, you should call a professional technician to give it a closer look and make any necessary repairs or adjustments. Not only are jammed garage doors an inconvenience, but they can actually be dangerous.
At The Garage Door Co., we have 25 years of experience serving Alberta homeowners. We work with all major brands and models, providing fast, affordable, and reliable maintenance on your garage door regardless of where you bought it or who installed it.
We Can Help with Emergency Garage Door Repair
Unfortunately, garage doors never stop working at a time that's convenient. Inevitably, yours will fail to open when you're late rushing to work, or won't close after dark when you want to go to bed.
For that reason, our team of friendly garage repair technicians is always on call 24 hours a day, 365 days a year (and even on holidays!) Call us whenever you need help at 403-975-7960 and we'll turn your garage door problem into "no problem at all."